Feng Shui Assessment (Online or In Person)
Delivery Time 3 - 5 Business days
This includes initial meet-up, all drafting and analysis, a 90-120 minute debrief, a written email summary and ongoing aftercare. Once payment is received we will book you in for an appointment. The usual lead time is 3-4 weeks. If visiting your space in person I may have to charge extra for travel, depending on where you are - just ask about this.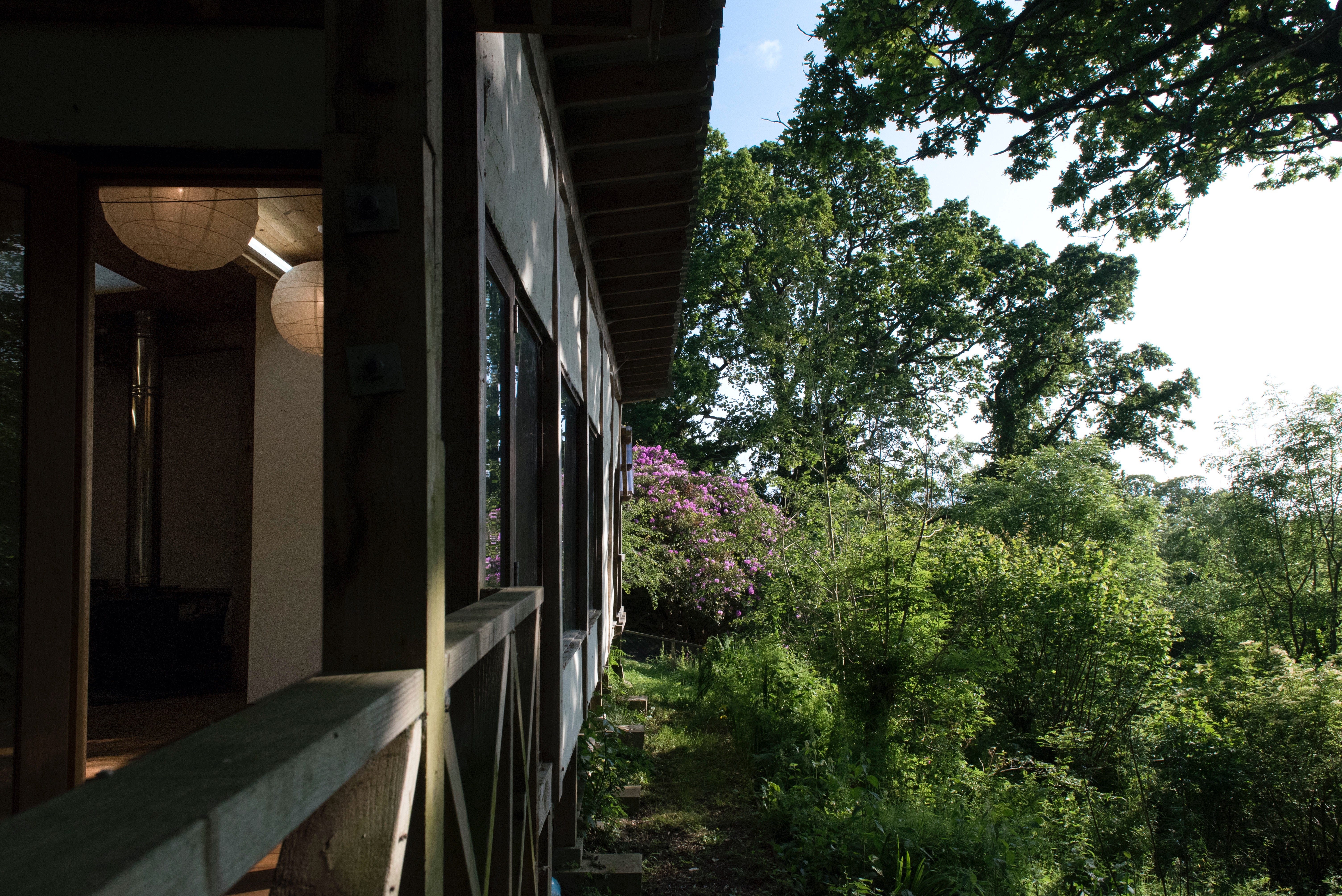 What is Feng Shui?
Feng Shui is the ancient Chinese art of integrating people with places with the present time. The contemporary application of these classical techniques can benefit our well being and prosperity in many ways.
What does a Feng Shui Assessment involve?
In the first instance, we will meet up online so that I can ascertain the nature of your particular circumstances and the details of the assessment. During this initial chat, we will aim to identify key questions or concerns around the building or the lives of its occupants.

If this is to be an online assessment, there will be a certain amount of information that I need from you, including but not limited to: address, photographs, layouts, construction date of the building and the birth details of all occupants. If I am visiting your space, I will not need the photographs. I will then draft Qi Maps of the environment, site, building and individual rooms. These will show key elemental patterns and processes, and the energetic blueprint of the spaces. Ba Zi natal charts of all the building's inhabitants will also be drawn up.. There are many schools and approaches to Feng Shui, and each has its place. I use varying methods of analysis to build a composite picture of the place, person and the situation. After my initial analysis we will meet up and I will share and validate my findings. I can give you a detailed overview of what is happening to the Qi - inside and out - and the real world implications of that for your health, prosperity and relationships. I will then recommend a number of key strategic interventions, both universal and tailored to each occupant.

Following the session, I will send an email summarising all the main points and recommendations, including hand-drawn maps and illustrations. After this, we can be in email contact, from where I can handle any follow-ups or developments from the session. If there are further projects or additional enquiries, the main drafting has been done, so these can be handled during a Feng Shui Check Up. If you require multiple meetings, an in depth written report and comprehensive aftercare throughout the implementation period, I would suggest that you consider a full survey instead.


Many thanks for doing the Feng shui assessment. i very much enjoyed the consultation, and the report is proving very helpful especially as I work with the architects to put the plans together.
Romy Fraser, Founder, Neal's Yard and Trill On The Hill
"Ryan's background in both BaZi and Feng Shui is both deep and incredibly broad. His analytical work felt fully embodied and considered, and totally trustworthy. Even poetic. Ryan is generous and friendly and funny, and it made the time working together feel more like a collaboration, and always very comfortable. Even though I live in the USA, Ryan was still able to do a thorough analysis of my house and the surrounding landscape, uncovering the causes of sensations and experiences that have bothered me since day one. In the end he sent me many meaningful suggestions for things I can do to continue to improve the energetics here and in my life. I totally recommend Ryan, whether for BaZi or Feng Shui. But if you can swing it, do both!"
Judith Hooper, Connecticut
"I cannot express how much I enjoy working with and being guided by Ryan. His knowledge and expertise is second to none. His passion and energy is amazing. Many thanks Ryan.
Alan May, Dorset
Can you get a feel of space without visiting it?
A surprisingly large amount of Feng Shui can actually be caIculated without visiting a place, as the rules of time and direction are universal. Having said that, it is clearly helpful to be in the spaces in question, and much harder to get the sense of the energy of a place when confined to studying photographs and layouts. There are ways around this, and I use a variety of approaches that give me a tangible, real-time sense of a place without being there in person. These are not, as you can imagine, limited to the impressive 3D renderings of Google Earth and the creepy omnipresence of Streetview - - which of course are helpful, and I would frankly use anyway (with the relevant adjustments for magnetic declination) - but also to such things as spending time hand-drawing the surrounding landscape, the contour lines, walls, doors and windows.This usually gives me a tangible sense of the space. I find that once I am immersed in the case, insights will come, whether I am there in person or not.
Will I have to make lots of expensive changes to my home?
The general answer to this is no. I do not like to recommend any kind of intervention that is going to be costly, preferring instead to work with the objects and resources that you have already. I believe that most of the solutions that we need are already to hand. It may, however, be appropriate to make adjustments, such as repainting or even some minor remodelling - but if that cannot be achieved immediately there will be workarounds. There are, of course, certain things that cannot be changed, but it is worth considering that there is no perfect Feng Shui environment. You may, however, be intending to renovate, remodel, furnish or make some adjustments to your space, and so during our initial chat I will check in on your budget to make sure that my recommendations are appropriate.


Does all this really work? And if I change the colour of my sofa, will I win the lottery?
Yes it works and no you won't. There is a wash of generalised Feng Shui literature on the market, much has been blended with superstition and new philosophies. Classical Feng Shui works with your Yin Ming (lesser fate, or luck) - the mechanics of which can be reverse-engineered so that micro-adjustments to your space have a big impact on your life. I say mechanics, but yet it also remains on the shadowy fringes of our understanding. Yes, it seems like a miracle, and even I am still amazed, despite proofs of concept almost every day - but it can also be traced back to simple metaphysical principles.
What is the difference between Feng Shui and Ba Zi?
Very broadly Feng Shui is working with spaces to affect the person and Ba Zi is working with timing to affect the person. Both work with the person.

Of course it is not that clear-cut in practice. There are several main schools of Feng Shui and one in particular is very much astrology on the ground. I work with all of the main ones and when doing a Feng Shui survey I always do a full draft of the persons Ba Zi chart, although we won't get into the nitty gritty as we would in a dedicated reading.
There are three levels of understanding within Daoist cosmology - these are Heaven, Humanity, and Earth. These might be read as Time, Person, Space: or Higher Consciousness, Heart/Mind, and Body. Ba Zi is working on the level of "Heaven" and "Humanity" and ultimately the point is to merge one's inner nature (Xing) with one's life path or deeper purpose (Ming). Working with Feng Shui is working with "Earth" and "Humanity" and is much more practical and "rubber meets the road" (while simultaneously seeming quite magical and mysterious). For example - once a specific problem or area of focus is identified (perhaps using BaZi) then you or the Feng Shui practitioner can make interventions in your immediate environment that will move the situation on - and usually surprisingly quickly.
In summary, I would say that if you have a specific plight or goal use Feng Shui, but if you want deeper insights into your nature and life path go for a Ba Zi. If you can, do both!
Do you teach? Can you recommend any good books on Feng Shui?
I don't teach at the moment, but I will get to it someday. To be qualified to teach i believe I should have practiced for a very long time first, as well as immersed myself further in research, study and advanced principles. My secret (now not so much?) hope is that if you were to consult me, I will learn from you.

There are as wash of generalised, and erroneous books on Feng Shui available in the West. For a good overview my go to recommendation is The Living Earth Manual by Grandmaster Stephen Skinner.


I have kept my fees relatively low by industry standards to ensure that the services I provide are affordable and to reflect the fact that my practice is an emerging one. A reading involves an "Exchange of Qi" and I put a lot of work and headspace into an assessment based on several years of training and continued paid mentorship. At the same time, I realise that costs may be prohibitive to those with lower incomes and I don't wish to exclude anyone from the vital help that a survey can provide. I can provide options to reduce the rate or to stagger payments if needed - so please get in touch if you would like to consider these.